Pencils! Pens! Markers! Ink! We have it all and more!
Quills, nibs and a full range of india, acrylic and other specialty inks.
Asian art supplies including rice papers
Bob's Fine Vine Charcoal
Oregon made by Bob himself
Lyra Graphite Crayons
Fantastic for mixed media.
Regular and water-soluble, in a variety of hardnesses.
These solid graphite crayons are perfect for sketching, layout work and shading large areas. The hexagon shaped crayons measure 12cm long and 12mm in diameter, and have a removable paper wrapping. The water-soluble variety may be used with a brush and water for monochromatic watercolor effects and are non-staining and erasable when dry.*
Derwent Inktense Pencils
Combining the brilliant intensity of pen and ink with the versatility of line and wash, this pencil can be used for dry rich intense color or washed out with a little water to create a vivid translucent effect. The rich pigment extends further than traditional watercolor pencils, and is more opaque for true ink effect. Once dry it is permanent, allowing for artwork to be washed over with other media without bleeding.
Woodless Colored Pencils
by Kor-i-noor. Five times as much pigment in these lovely lacquered wax based pencils.
Plus we have the hard to find blending pencils.
Create a masterpiece while putting the color on the paper, and leaving the wood on the tree. Made with the finest Hardmuth color, these high density, lacquer coated colored pencils have the smooth feel and excellent lay down properties desired by professional artists. They may be used for drawing, illustrating and coloring, and they allow for a wide variety of unique effects. They outlast wood-cased pencils and fit regular sharpeners.*
Faber Castell
Highly Pigmented Oil based colors
 
We love to get in specialty color pencils to provide suprises and delights when you drop in. Plus we always have the really neat sets in old fashioned tins at super good prices. We sell a lot of these for kid's birthday presents.
Faber Castell
traditional German made finest quality
PITT Artist Brush Pen
This modern drawing pen offers maximum lightfastness and is ideal for graphic artists, designers, architects and illustrators. The highly pigmented India ink is acid-free, smudge-proof and water-resistant. It features a hard wearing brush tip that delivers a reliable ad even flow of ink.*
PITT Artist Pen Big Brush Pens
PITT Artist Pen Big Brush Pens contain four times the amount of lightfast, acid-free pigmented India Ink as the PITT Artist Pen, offering great coverage for work in large formats. The ink is smudge-resistant and waterproof when dry. The Big Brush Pens have a strong, big, nib for wide full strokes and narrow detailed strokes. They are ideal for sketches, journals, cartooning and fine ink drawing. Available in brilliant bold colors that are blendable, yet permanent when dry.*
Sharpies
You know them. You love them. We have them in all shapes, sizes and colors.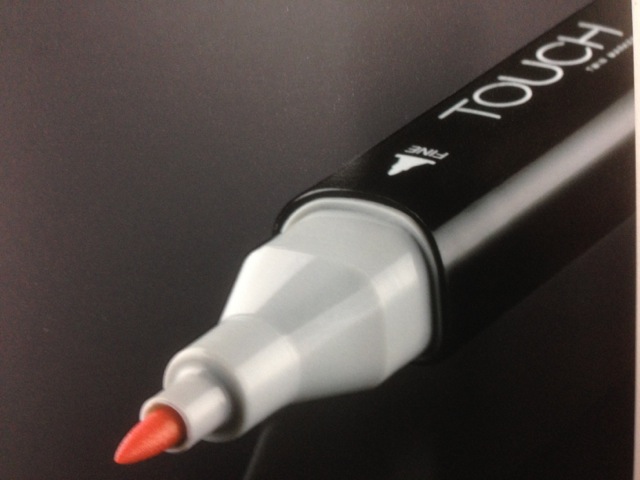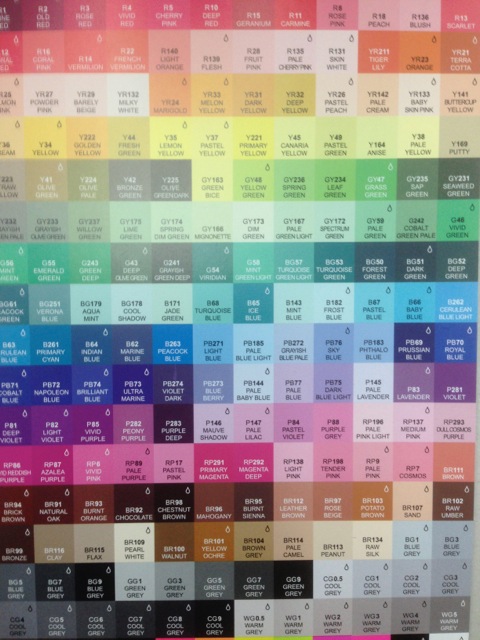 Touch Duel Tip Markers
Manufactured by Korean ShinGin - these retail for $6.50 and ARTspot sells for $3.85 every day. These not only rival the Copic brand but we feel they out color with higher pigment load ink and high quality fiber nibs. Nibs are replaceable and the pens are refillable.
Generals
The last US made pencils.
Liquid Pencil
Made in Australia
Cover large sketching areas quickly, variegate tone subtly like watercolor and more with this innovative product. Derivan Liquid Pencil allows artists to create authentic graphite pencil effects and pencil sketches using a liquid. It has been formulated to be easily thinned with water or acrylic painting medium and to allow artists to apply the softest of colors with a brush, nib, or other art tools. Due to a precisely balanced formulation, the permanent liquid pencil will burnish up in a similar manner to traditional graphite but it will not smudge. The rewettable formula allows artists to remove areas using water in a manner similar to watercolor techniques or with a traditional eraser. Both formulas are available in a variety of shades of graphite color.
Pigma Micron Pens
Sakura
These fine-point pens feature waterproof, quick drying pigmented ink for permanency and true color reproduction. Use for graphics, drafting, illustration or accounting. Experience smooth, skip-free writing and crisp ink colors that leave consistent lettering and lines every time. The archival ink is acid-free, chemically stable and fade resistant. It does not smear, feather or bleed-through on most papers. Choose from a range of six nib sizes including 005 (.20mm), 01 (.25mm), 02 (.30mm), 03 (.35mm), 05 (.45mm) and 08 (.50mm).*
Whether you are looking for something bright and fun or sleek and classic, we've the right style to keep your pencils in tip top shape!
Castell 9000 Double Hole Sharpener
Faber-Castell
This double-hole sharpener fits CASTELL 9000 standard and JUMBO graphite pencils. It can be used to sharpen standard graphite pencils with an angle of 21º and JUMBO pencils with an angle of 24º for extra fine strokes. This sharpener has a removable waste container, for quick, clean sharpening. It is suitable for most pencil shapes in common use.*
Fish Sharpener
Faber-Castell
Is that a salmon – no, it's a sharpener! These adorable fish sharpeners are not only cute to look at, they can sharpen regular and jumbo pencils and crayons. They are designed for kids' hands and have a compartment to catch shavings.*